We are looking forward to doing business with you!
We are the leading producer and distributor of a wide range of products for the agricultural production sector. We guarantee the highest quality of our services, full product availability, competitive prices, and a swift adaptation to dynamically changing needs and expectations. We fully deserve our reputation of a tested and professional partner delivering cutting-edge technologies and preparations.

Our offer comprises seeds, mineral fertilisers, calcium fertilisers, organic fertilisers, foliar fertilisers, crop protection products, animal feed, and produce packaging.
Seeds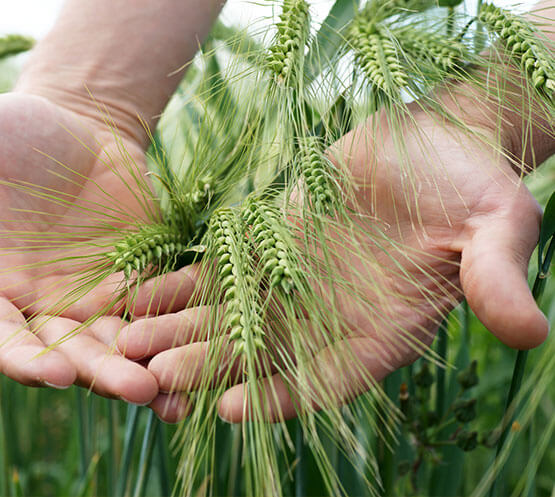 We produce and distribute the unrivalled Nasze Nasiona seed material.
Any agricultural production begins with seeds. This statement accurately conveys the importance of choosing the right seed material.
Our know-how and cooperation with certification bodies allow us to only select seeds with the best genetic potential available in Europe. Our consultants will help you utilise that potential to the greatest extent possible.
Ampol-Merol's offer comprises seed material from the best producers in the world, including Syngenta, Saaten Union, Saatbau, Du Pont, Limagrain, Bayer, and many more. Germination and high yields are also guaranteed by our annual protection and fertilisation strategy whose effects can be seen in our demonstration fields.
We only offer seeds from known and valued producers. High-yield seed material in our offer is well adapted to the Polish climate.
For seed treatment, we only use top quality fungicidal dressings from the best manufacturers of crop protection products. In addition, dressed seeds contain the Agravita® Aktiv 48 seed-applied fertiliser which stimulates the growth of young seedlings and ensures their unmatched vigour during germination.
Mineral Fertilizers
Fertilisers are a wide range of agents that influence crop yield and quality. Their appropriate composition and form help deliver the necessary nutrients to the soil and the crop itself.
Feel free to browse our wide offer of mineral fertilisers: nitrogen fertilisers, liquid nitrogen fertilisers, nitrogen + sulphur fertilisers, liquid nitrogen + sulphur fertilisers, NPK Nitrofoska, compound NPK and PK fertilisers, potassium fertilisers, and magnesium fertilisers. Our offer of organic and calcium fertilisers available at attractive prices is also noteworthy.
The application of mineral fertilisers is key for crop growth. Ampol-Merol offers a wide range of tried and tested fertilisers whose composition and structure ensure a correct level of element content in the soil and help deliver all the necessary nutrients. Our offer comprises nitrogen fertilisers, liquid nitrogen fertilisers, nitrogen + sulphur fertilisers, liquid nitrogen + sulphur fertilisers, NPK Nitrofoska, compound NPK and PK fertilisers, potassium fertilisers, and magnesium fertilisers.
This wide range of available products is the result of our cooperation with the leading manufacturers, such as Grupa Azoty, Yara, Luvena, K+S, Omya, Anwil, and others.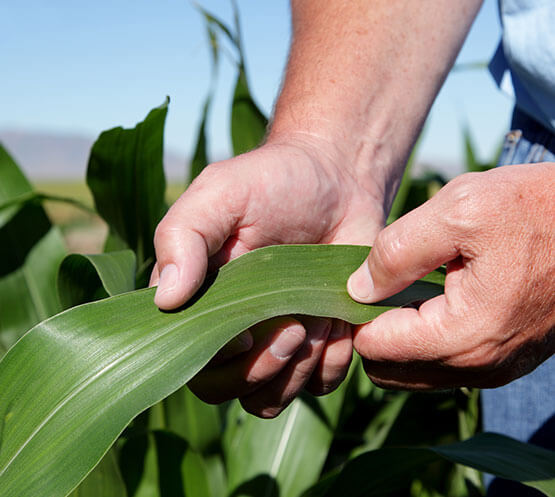 Maximise your crops with our mineral fertilisers
Foliar Fertilizers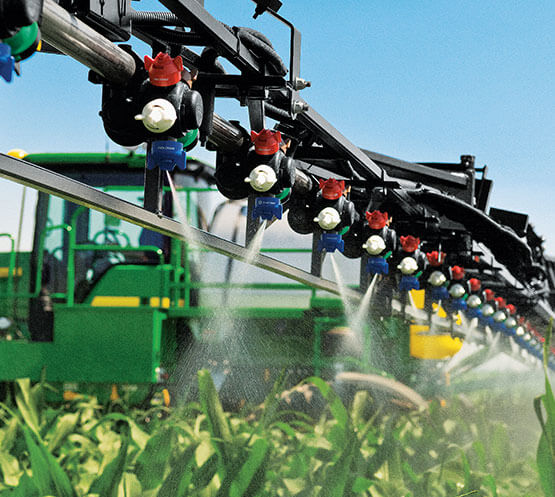 Agravita® is a wide range of new generation foliar fertilisers
Agravita® products are dedicated to farm and garden crops, such as cereals, rape, corn, vegetables, beetroots, potatoes, orchard trees, and berry plants. Foliar fertilisation helps deliver nutrients quickly and efficiently in case of their deficiency or when the uptake of microelements from the soil is impeded.
The Agravita range is manufactured in the USA and Western Europe which guarantees its highest quality and the use of the latest technologies. In line with the Integrated Plant Production (IP), Agravita foliar fertilisers guarantee crops of the highest quality that are safe for humans. It is a perfect reply to disadvantageous weather conditions, stress, damage, late sowing, weak growth, limited uptake of macro- and microelements, and the deficiency of important elements necessary for correct plant growth.
Crop protection products
Ampol-Merol is a recognised distributor of original and tested crop protection products. A wide range of fungicides, herbicides and insecticides makes it possible to select appropriate preparations for prophylaxis and intervention for such crops as cereals, rape, corn, vegetables, and many others. An appropriate dosage of active substances and spraying intervals are fundamental for integrated crop protection. This is why were prepare practical charts and protection programmes that help you achieve maximum yields. Your success is guaranteed by our cooperation with recognised manufacturers, such as Bayer, Syngenta, Adama, Monsanto, Sumi Agro, Arysta, DuPont, FMC, Belchim, BASF, and many others. You are welcome to browse our offer!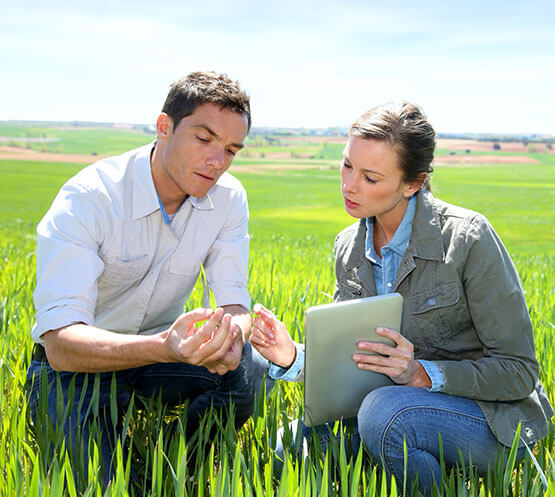 Crop protection products exclusively from recognised manufacturers
Purchasing agricultural produce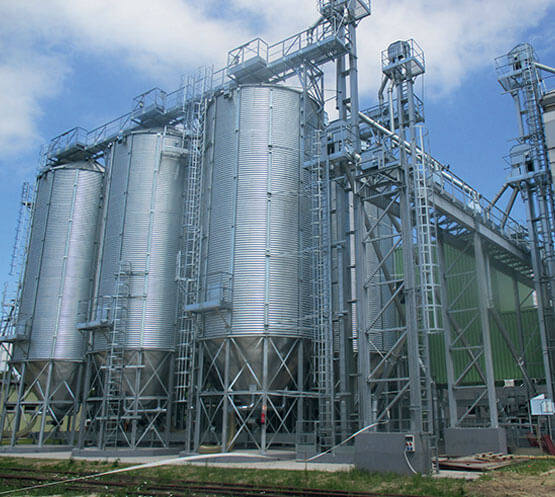 Safe purchasing and transportation of crops across Poland
Ampol-Merol Sp. z o.o. offers its Customers comprehensive assistance. Appropriate storage is just as crucial as high yields.
Ampol-Merol conducts year-round purchases of human-edible and feed grains such as wheat, rye, barley, triticale, rape, pulses and corn across the country. The company's warehouse can hold over 80,000 tonnes of crops.
Ampol-Merol organises crop transportation from the producers on its own; the dates and payment terms are adapted to the individual needs of respective Customers.
Our operations comply with the REDcert and GMP+ certificates which guarantee high quality.
Animal feed
Feeding animals appropriately guarantees a high-yield herd. In order to satisfy the nutritional needs of farm animals, we have based our offer on cooperation with recognised fodder manufacturers, such as Trouw Nutrition International, Golpasz SA, Cargill, De Heus, Sano, and Alltech. Our offer comprises protein middlings, cereal bran, cereal middlings, beet pulp, oils, complete feeds, concentrates, premixes, mil replacers, feed additives, ensiling products, acidifiers, and disinfectants. The knowledge and experience of our experts is at your disposal in selecting appropriate components and creating efficient feeding programmes depending on the animal age group.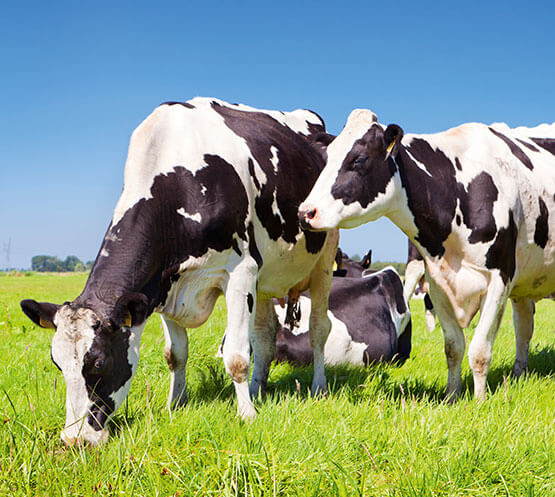 Learn about feeding animals efficiently
Crop packaging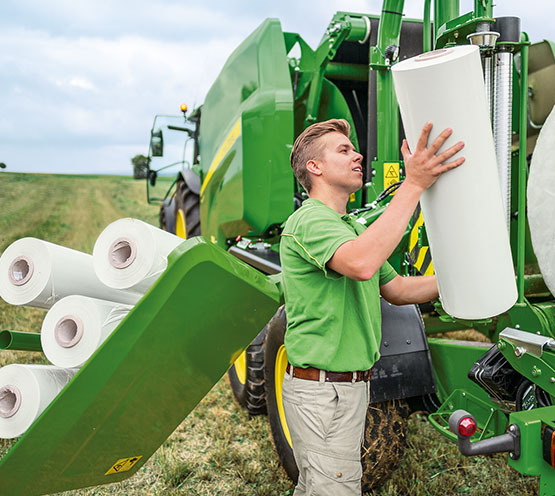 A high level of crop safety thanks to Ampol-Merol packaging products
Nets, films and ropes are crop packaging materials that constitute an integral part of producing animal feed with the best possible nutritional value which, in turn, translates into body mass growth in cattle and higher milk yield in dairy cows.
It is crucial to avoid waste during packing so as to ensure easy crop handling, transportation and storage. The highest quality is guaranteed by products offered by acknowledged manufacturers, such as Ampol-Merol, John Deere, Tissubel, and Advance.
Our offer comprises products of the highest quality, including:
• UV-resistant haylage films that guarantee resistance and durability,
• silage films that help maintain an appropriate temperature for the acidification process and protect silage from weather conditions,
• ropes that guarantee durability and top quality.